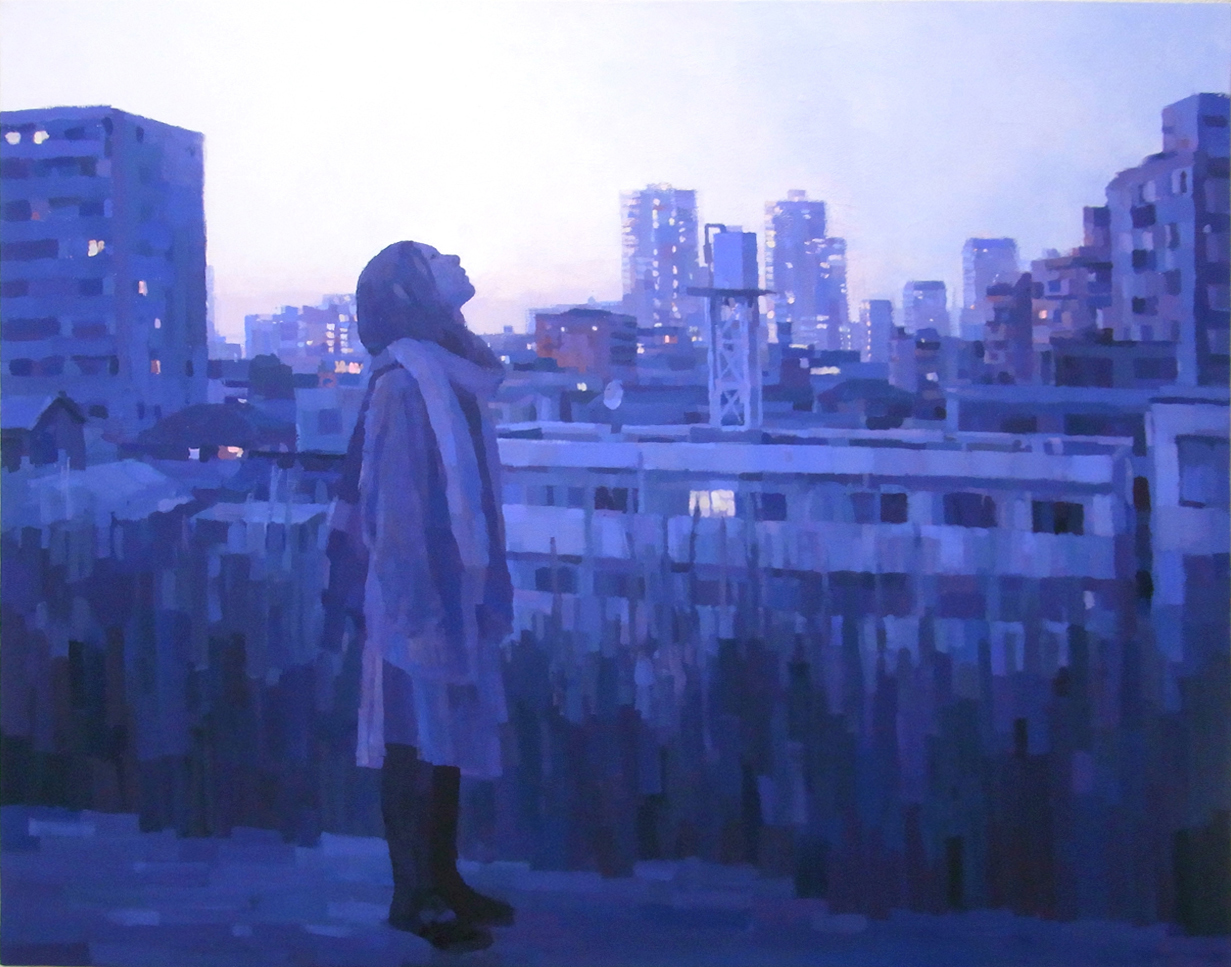 朝からずっと、なぜだか「上を向いて歩こう」が頭の中でループする今日という日。
♪上を向いて歩こう
涙がこぼれないように
思い出す 春の日・・・
数年前にオノ・ヨーコさんが新たに英訳をされたんですね。
素敵です!
Do you know a Japanese song "Sukiyaki"?
It was released more than 50 years ago and has been covered by many artists all over the world.
"Look at the sky" is a new version of "Sukiyaki" with lyrics by Yoko ONO.
♪Look at the sky as you walk through life
So the tears won't overflow your heart
As you remember the spring day so bright
On this lonely lonely night・・・
Somehow the Japanese version of this has been looping in my head all morning.
Beautiful song!
作品:大畑伸太郎「あした」
Work: Shintaro OHATA "Tomorrow"